Pupil Premium
"Since you have taken my daughter onto the pupil premium I have seen her blossom and gain the confidence I was so sure was there. The time you have spent with her and the support you have given her, has allowed her to become a thriving happy girl" Parent of child currently at school.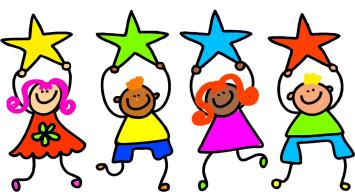 Pupil Premium, or Winning Stars as we call ourselves, are committed to each child and family under our care. At Bure Park School we believe that accountability for the Pupil Premium can't be so narrow that it looks solely at attainment. It needs to take into account other areas such as behaviour, attendance and emotional wellbeing – all these things have such a big impact on the child's learning and attainment. Alongside increasing the children's educational attainment we have been supporting their emotional wellbeing in a variety of ways including running emotional support, anger management, self-esteem programmes and supporting the family as a whole. This has resulted in a much better relationship between ourselves and the parents of these children. We are now having more regular contact with parents, often initiated by them.
As the Winning Stars team we are also proud to offer a whole range of other resources to enable us to support the child and family, for example
1:1 support focusing on core literacy and maths skills, complementing day to day provision
Group support both in the classroom and out, wherever and whenever appropriate
Unmeasurable nurturing support ensuring a child and/or family experiencing traumatic times has the relevant support and practical advice required
Lunchtime and after school clubs to further support children in the school plus allowing access to IT that may be not readily available to them at home
Access to story library and a maths games loaning library
ARCH reader volunteers
We believe in being proactive as each year and each child is different. Therefore, resources are constantly monitored, evaluated and if necessary, changed, to ensure provision has the maximum impact.